LEAD THE WAY IT MATTERS
To you, to your team, to the world
BUILD THE COMPANY OF THE FUTURE
Transparent, adaptable, thriving
The world is changing. We are living in the era of unpredictability, disruption, global business environment.
Hierarchical structures and work processes based on command-and-control used to be a norm just few years ago. Now they are slowing the organizations down. 
Employees want to be heard and appreciated, they are looking for leaders brave enough to lead by example, customers care about the quality of the product but also about the values of the company they buy from.
Successful companies of the future will be able to move and adapt fast; will have aligned, engaged teams and will operate on a different model of leadership. 
It`s time for the new company design, for real transformation.
The challenge is how to start and lead the transformation.
Alexandra Hubackova is a leadership coach, consultant and speaker who will help your organization evolve – with the whole system in mind, strategically, step-by-step.
In her programs individuals and teams acquire skills, competencies and most importantly the mindset that ignite innovation, creativity  and greater collaboration at all levels of the company.
INDIVIDUAL LEADERSHIP PROGRAMS
I  CAN  HELP  YOU  IF  YOU  WANT TO:
have space to stop, take a deep breath and recharge
get influence instead of exercising rough power
get clear about the vision for your company
inspire your team to live and work purposefully
learn from real-lfe case studies, best practices
lead the way it matters – to you, to your team, to the world
Thanks to workshops and coaching with Alexandra I have a bigger, wider perspective. Different view of things
that were "so obvious and clear". I'm empathetic, listen to others more, give them space to express their opinion.
I appreciated Alexandra`s openness, personal attitude, discretion, always perfect preparation for the meeting and
the positive energy she radiates. Radek Lukes, Director of Control and Quality, Foundry Kurim, a.s.
TEAM DEVELOPMENT PROGRAMS
I  CAN  HELP  YOUR  TEAM  TO:
feel ownership for desired outcomes
have courage to speak openly
be excited about their work
work independently and creatively
Most of all, I appreciate the fact in the course of our cooperation with Alexandra we inspired many of our colleagues, we managed to ignite a change in their thinking and in the way they look at everyday issues as well as the future of the company. Everything we did made sense, was effective and brought results. Ing. Libor Zemanek, Managing Director, MOULD & MATIC Solutions, s.r.o.
SPEAKING - KEYNOTE, BREAKOUT
WORDS ARE MORE POWERFUL THAN WE THINK.
Jean-Paul Sartre
THE WORLD NEEDS INSPIRED LEADERS BECAUSE THEY HAVE
A HUGE IMPACT ON WHAT COMES NEXT.
Alexandra
  "POWERFUL MESSAGE"                                                        
"Inspiring!"         " CAPTIVATING SPEAKER!"               "WISDOM"
"Fresh approach"                  "BEAUTIFUL SPEACH"
"Compelling ideas"            "Amazing presence on stage"
I speak to leaders and their teams who aspire to make a positive impact, who wish to create a lasting culture shift in their companies, who want to live and work more purposefully.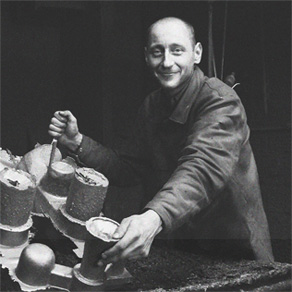 PEOPLE MATTER
Based on a case study of the international production company that boldly dived into the troubled waters of culture shift in their organization, this talk will encourage those who are considering the same.
What happens when the line managers and workers say YES to the leader`s vision?
The audience will leave with practical tips and strategies – from real life, real people.
ON THE WINGS OF WORDS
Our words change the way we experience reality. Do they even have the power to alter the reality?
What we think and say has an impact on how we act. In today's global working environment with cross-cultural teams words matter more than ever.
Are you speaking the language that is serving you and your team or the language that gets in your way to success?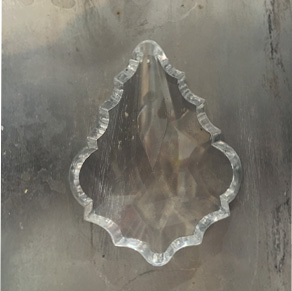 LEAD SIMPLY
This though-provoking speech will challenge some of the widely accepted teachings and assumptions about leadership.
What if it is REALLY simple?
What if it takes only few things to be a wise, authentic and inspirational leader?
But the question is: Do you have the courage to lead simply?
Alexandra had such an amazing presence on stage and truly captivated the audience as she spoke.
This is a powerful message that will bridge the gap for businesses and corporations from same old to innovative and top of the class.  These ideas when put into action will lead to success. 
Thank you for inspiring me to plan, dream and then allow the bigger vision to fall into place! Alexandra opens the possibility of a new corporate environment. One where curiosity and possibility delivers a greater success.
Chantelle Adams
Professional, powerful and quiet confidence. Alexandra made me believe anything is possible. Jeunesse Pearson
Alexandra opens your eyes to the magnificent new possibilities for successful management and effective leadership.
A much needed and fresh approach in todays` increasing global competition.
Susan Burns
Beautiful speech to move business people outside of their walls of limitations into a world of possibilities. Susan Schenk
Alexandra has a very couragous, powerful message about going beyond boundaries as leaders. Her use of stories kept me wanting more. Danielle Reed
Alexandra`s wisdom is captivating on stage. Shannon Nicholson
Some of the past speaking Engagements
International conferences
University of Tromso, Norway
Ankara, Turkey
University of Minneapolis, Minnesota, USA
Palacky University, Olomouc, Czech Republic
Radio shows
American Embassy in Prague, Czech Republic
Centre Stage LIVE, Kelowna, Canada
I believe in the power of words and can promise you one thing – I will not leave the audience indifferent!
C E R T I F I C A T I O N S
TASC – The Art and Science of Coaching (Erickson Coaching International)
Standing in Contribution – Trainers Training for Coaches (Erickson Coaching International)
Team Coaching (Koucink centrum, Prague)
E D U C A T I O N
1998
Master of Arts (MA),
Durham University, UK
2002
Doctor of Philosophy (Ph.D.),
Palacky University, Olomouc, CR
Bringing to the table my colourful cultural and professional experience – I was an associate professor at the universities in the Czech Republic and the USA, translated several novels, worked as a yoga instructor, taught skiing in the Rocky Mountains, wandered on the reservations when I researched American Indian culture and literature of the Southwest, spent past ten years coaching full-time and last two years  pursuing my dream to establish my global coaching business  in Hong Kong, Singapore and Kuala Lumpur – I will inspire you to cross all imaginable boundaries, real ones and those in your head too.
You will get a fresh perspective and discover new  insights. And you will venture much further than you thought was possible.
Feel free to call: +420 720 152 447
Email: me@alexandrahubackova.com
Connect with me on LinkedIn
or fill out this form: